Strategic Marketing for Africa
Strategic Marketing for Africa is the premier magazine dedicated to covering the business of marketing across the African continent. The official publication of the African Marketing Confederation, it has been published in various formats since 2008 and provides credible, coherent and courageous editorial coverage on all matters related to marketing and its associated professions. Corporate Associateship will allow for delivery of a limited number of copies of the publication. Individual Associates will have access to the online digital version.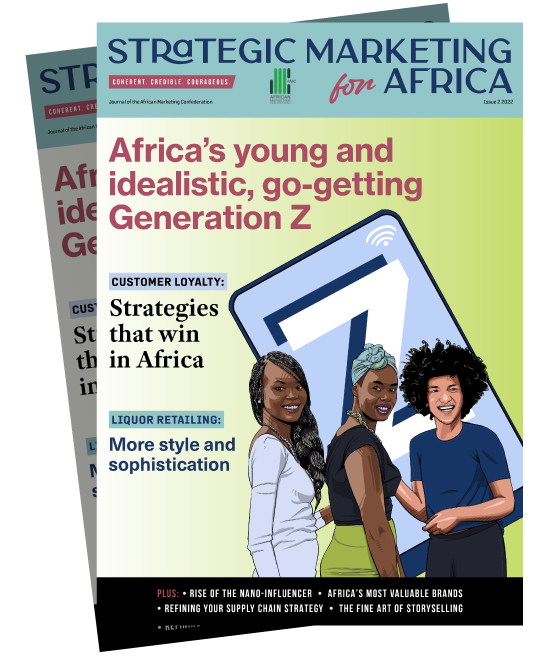 The IMM Quarterly is the official newsletter of the Institute of Marketing Management. It captures, in a highly readable format through its attractive blend of visual and textual, the multitude of activities that take place in the Institute. The newsletter provides information on upcoming events, courses and workshops, as well as feedback post-events and highly newsworthy trends in industry. The IMM Quarterly is a newsletter that showcases a very firm and attractive trail of the vibrant activities of the Institute.
Corporate Members of the IMM will benefit from discounted advertising rates in The IMM Quarterly – an ideal way to reach a quality audience of over 20 000 decision makers.