Here are five reasons why:
1. Recognised and respected certification
The IMM is one of the leading marketing professional communities in South Africa and has been the pre-eminent marketing institute in Southern Africa for decades. An Associateship with the IMM is a recognised and respected certification that demonstrates your expertise in the field of marketing.
2. Enhance your knowledge and skills
Becoming an Associate of the IMM can significantly enhance your knowledge and skills through our short courses, express courses, workshops and professional development initiatives. The Institute offers a wide range of courses and workshops
that are designed to keep marketers up to date with the latest industry trends and best practices. As an Associate, you will have access to exclusive educational resources, networking opportunities, and professional development courses that can
help you stay at the forefront of your field. The IMM's short courses cover topics such as digital marketing, strategic marketing, customer experience, and marketing research, among others. The workshops provide a hands-on learning experience where you can develop practical skills that are immediately applicable to your job. By leveraging the Institute's resources, you can become a more effective marketer and advance your career in the dynamic and constantly evolving marketing industry.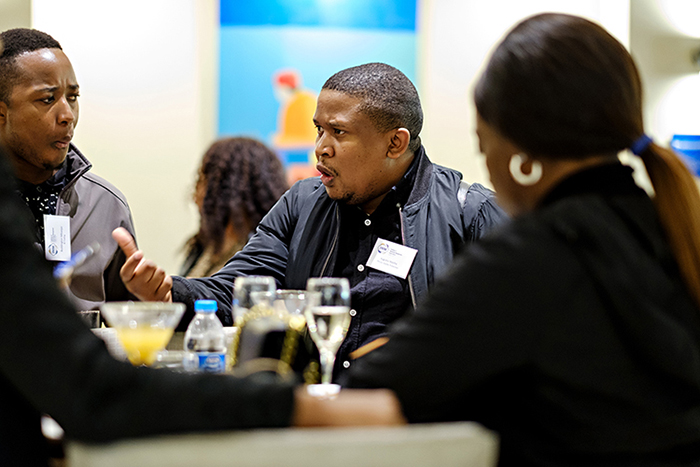 Image by IMM during an IMM Friday event
Networking opportunities
The IMM offers numerous networking opportunities for its members. By becoming an Associate, you will have access to a community of marketing professionals, as well as industry events and conferences. Networking is essential in any career, and by joining the IMM as an Associate, you will have the chance to connect with other marketing professionals, share ideas, and learn from each other's experiences.
4. Increased job opportunities
Having an Associateship with the IMM on your resume can help you to stand out from other job applicants.  Employers are more likely to value individuals' part of such an elite institute, particularly if they are looking to fill a senior or specialised
marketing role. Pursuing an Associateship with the IMM SA can help to open up new job opportunities and increase your chances of career advancement.
5. Continued professional development
Pursuing an Associateship with the IMM is not just about getting certified, it is also about continued professional development. As an Associate, you will have access to a range of professional development opportunities, including training courses, workshops, and webinars. This will allow you to stay up-to-date with the latest marketing trends and best practices, and with continuous upskilling.
How to become an associate
Are you interested in becoming an Individual or Corporate Associate of the Institute of Marketing Management?
If you have a recognised qualification, 10 years working experience and hold a senior position in your organisation, you will immediately be awarded Professional Associate status, granting you lifetime associateship.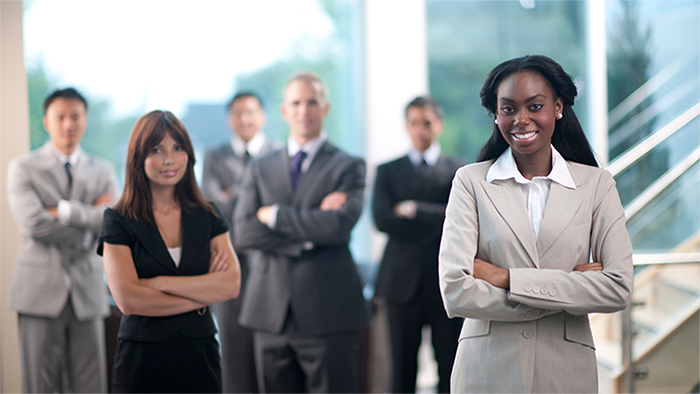 However, if you do not meet the above criteria, you can attain Individual Associateship with the IMM by participating in Professional Development initiatives, moving through three Levels: Bronze, Silver and Gold, at which level you will receive life-time Associateship. Activities are selected from an array of options to appeal to individuals at different stages of their careers. By completing these activities, you will develop skills to perform optimally in the work environment. The activities will lay a foundation to develop sound interpersonal skills and foster a sound work ethic. The activities include both personal development courses and online short courses for practical skills development.
The Professional Development initiative consists of the following key activities:
Personal Growth Activities (soft skills courses) of which there are a total of 172 different and interesting activities.
Skills Development courses – currently there are over 100 courses and there will be 200 courses by the end of April 2023.
PowerTalks – events presented in Johannesburg and Stellenbosch
We will also shortly be launching "Podicles" = podcast articles that will address diverse and exciting topics across marketing and supply chain disciplines.
Corporate Associates of the IMM have the chance to be part of a connected marketing community that inspires business success. By joining the Institute, companies can demonstrate their commitment to the marketing profession and
support the Institute's goal of promoting best-practice marketing in businesses. Corporate Associates at all levels enjoy various opportunities such as promoting their brand at events and online platforms, attending workshops to stay updated on
marketing trends, contributing industry insights at forums, and growing their networks through events and special interest groups.
For more information or to become an Associate today, visit: 
https://imminstitute.co.za/associateship/
In summary
Pursuing an Associateship with the IMM can be a smart career move for marketing professionals. It will not only enhance your knowledge and skills in the field of marketing, but also provide networking opportunities, increase your job opportunities, and allow you to continue your professional development. If you are looking to advance your marketing career and establish yourself as a respected marketing professional, consider pursuing an Associateship with the IMM.