The Impact of Augmented Reality (AR) in Marketing
Augmented reality (AR) seamlessly merges tangible reality with digital components, establishing a potent asset for elevating marketing strategies. Be it through mobile applications, smart eyewear, or other gadgets, AR grants customers the opportunity to engage with products and brands in distinctive and captivating ways. Here are a few instances of AR's influence on marketing:
Interactive Product Demonstrations
AR enables customers to experience products virtually before making a purchase. For example, furniture retailers can offer AR apps that let customers visualise how a sofa would look in their living room. This interactive experience builds trust and encourages conversions.
Engaging Brand Experiences
Brands can use AR to create captivating experiences, such as interactive treasure hunts or storytelling adventures. By blending the real world with digital content, companies can foster deeper connections with their audience.
Immersive Virtual Tours
Real estate agencies and tourism companies leverage AR for immersive virtual tours. Prospective buyers can explore properties or vacation destinations from the comfort of their homes, making the decision-making process easier and more engaging.
The Impact of Virtual Reality (VR) in Marketing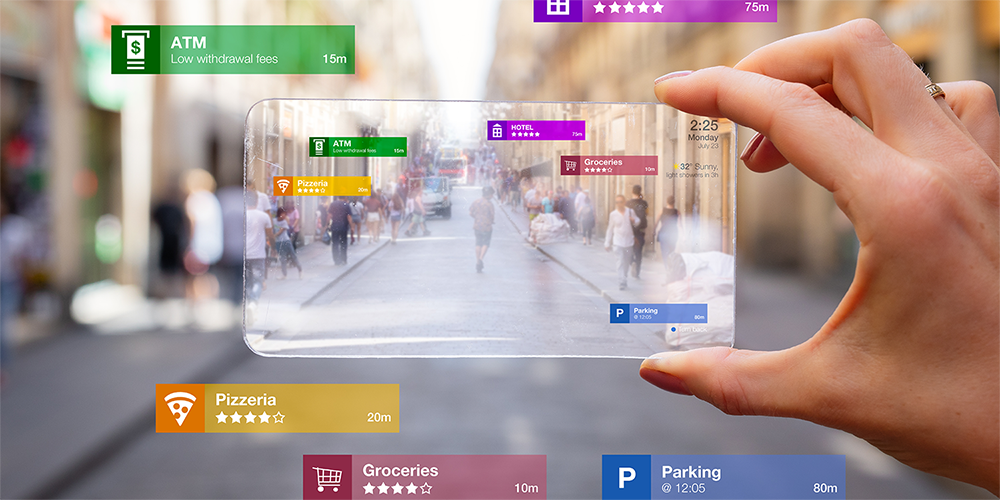 Virtual Reality (VR) takes immersion to the next level by transporting users to entirely virtual environments. VR headsets offer a fully immersive experience, and they are becoming a valuable asset for marketing teams in various industries:
Virtual Showrooms
In the automotive and fashion industries, VR is used to create virtual showrooms. Customers can explore the latest models or fashion collections as if they were physically present. This enhances the shopping experience and helps customers make informed decisions.
Product Testing
For businesses selling complex or high-ticket items, VR can be a game-changer. Customers can virtually test products or equipment, gaining a deep understanding of their features and benefits before making a purchase.
Event Marketing
Virtual reality can extend the reach of events and trade shows. Even when unable to attend in person, customers can participate virtually. This not only broadens the event's impact but also generates data for better audience understanding.
Integrating AR and VR into Your Marketing Strategy
Incorporating AR and VR into your marketing strategy requires thoughtful planning and creativity. Here are some tips to get started:
1. Know Your Audience
Understanding your target audience is crucial. Determine how AR and VR experiences can meet their needs, whether that's helping them visualise a product or offering an engaging brand experience.
2. User-Friendly Apps
Develop user-friendly AR and VR apps to ensure a smooth experience. The easier it is for customers to access and use the technology, the more likely they are to engage with it.
3. Storytelling
Leverage the power of storytelling in your AR and VR experiences. Craft narratives that captivate users and encourage them to explore and engage with your brand.
4. Data and Analytics
Collect and analyse data from user interactions. Understand what aspects of your AR and VR experiences resonate most with your audience, and use this information to refine your marketing strategy.
Join the Discussion at the Annual IMM Marketing Conference
If you're interested in exploring the latest trends and innovations in marketing, consider attending the Annual IMM Marketing Conference. This event is a valuable opportunity to connect with industry experts, exchange ideas, and stay up-to-date with the ever-evolving marketing landscape.