Voice search is no longer a new concept; it has become a ubiquitous part of our daily lives. With the growing popularity of smart speakers and the integration of voice assistants into smartphones, people are increasingly turning to voice search to get information, find products, and even interact with brands. As a result, optimising your digital content for voice search is no longer an option – it's a necessity.
Understanding Voice Search Optimisation
Voice search optimisation is a process of tailoring your online content to cater to the way people naturally speak when using voice-enabled devices. This involves understanding the conversational tone, long-tail keywords, and question-based queries that users are likely to make. By doing so, your content becomes more accessible to virtual assistants, leading to improved search engine rankings and better visibility for your brand.
Why Voice Search Optimisation Matters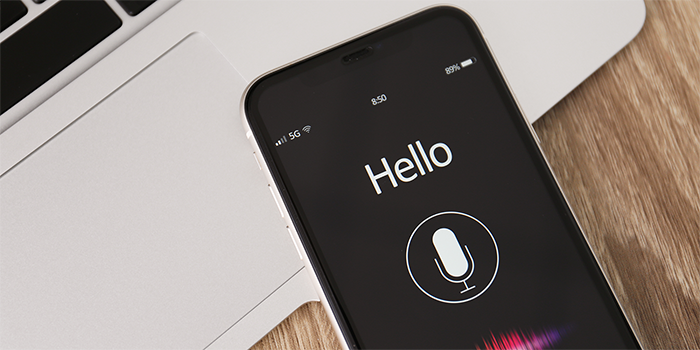 Changing User Behaviour: The way users interact with search engines has evolved. People are now more inclined to ask questions aloud, and they expect quick, precise answers. Optimising for voice search helps you meet this demand.
Improved Search Rankings: Search engines are actively promoting voice search optimisation. By catering to these trends, you're more likely to rank higher in voice search results, gaining a competitive edge in the market.
Enhanced User Experience: Voice search optimisation isn't just about search rankings; it's also about creating a better user experience. When your content aligns with what users are seeking, it not only attracts more visitors but also keeps them engaged.
Local Business Benefits: Voice search is frequently used for local queries like, "Where's the nearest coffee shop?" Optimising your content for such queries can drive more foot traffic to your physical store or website.
Practical Steps for Voice Search Optimisation
Conversational Content: Create content that mirrors natural conversation. Focus on answering common user questions related to your industry or products.
Long-Tail Keywords: Incorporate long-tail keywords and phrases into your content. These mimic the way people speak and are more likely to be picked up by virtual assistants.
Local SEO: Optimise your content for local searches by including location-specific keywords and details.
Mobile Optimisation: Ensure your website is mobile-friendly, as many voice searches occur on smartphones.
Structured Data: Implement structured data markup to help search engines understand and index your content more effectively.
Connect with Industry Experts
To stay at the forefront of voice search optimisation and other digital marketing trends, consider attending the Annual IMM Marketing Conference. This conference, organised by the IMM Institute, gathers leading experts and professionals in the field, providing insights and knowledge that can propel your marketing strategies to new heights. You can find more information about the conference here.