Firstly, machine learning is a subset of artificial intelligence that involves training algorithms to make predictions or decisions based on input data. It is a process of teaching machines to learn patterns and relationships in data, without being explicitly programmed. Machine learning algorithms use statistical models to analyse data, identify patterns, and make predictions or decisions based on that data. The more data the algorithm is trained on, the better it becomes at recognising patterns and making accurate predictions. Machine learning is used in a wide range of applications, including image recognition, natural language processing, fraud detection, and autonomous vehicles, among others. It is a powerful tool that enables computers to learn from experience and improve their performance over time, making it a critical component of modern AI systems. 
AI marketing has transformed the way businesses approach marketing. With AI tools, marketers can optimise campaigns, identify trends and patterns, and improve the customer experience. Machine learning algorithms can analyse consumer
behaviour, segment audiences, and predict future behaviour, allowing marketers to create targeted campaigns that resonate with their audience. Moreover, AI can also help automate repetitive tasks such as lead scoring, email campaigns, and social media scheduling, allowing marketers to focus on high-value tasks that require human creativity and decision-making.
One area where AI in marketing has proven particularly useful is personalisation. Consumers today expect personalised experiences from brands, and AI can help deliver that. AI tools can analyse vast amounts of data to identify patterns and
predict consumer behaviour, allowing marketers to create highly personalised campaigns that resonate with their audience. By leveraging machine learning, marketers can also deliver personalised product recommendations, targeted ads, and personalised content to their customers, driving engagement and conversion rates.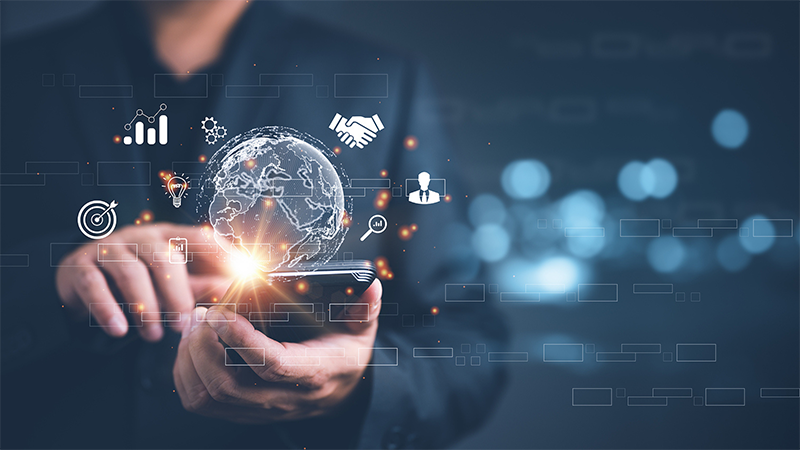 Another area where AI marketing has revolutionised the industry is customer service. With AI-powered chatbots, businesses can provide 24/7 customer service and support, reducing the need for human intervention. Chatbots can answer common questions, provide product recommendations, and even resolve customer issues,
freeing up human customer service representatives to focus on more complex issues. Moreover, chatbots can also collect valuable data on customer interactions, providing insights that can help improve the customer experience.
Implementing AI in marketing strategies requires a significant investment in technology and resources. However, the benefits of AI marketing far outweigh the costs. AI tools can help businesses optimise their campaigns, improve customer experiences, and boost ROI. Moreover, with the increasing demand for personalised experiences, AI marketing is becoming essential for businesses looking to stay competitive in today's digital landscape.
Despite its benefits, there are also ethical concerns surrounding AI in marketing. As AI-powered tools become more sophisticated, there is a risk of data privacy violations, algorithmic bias, and misuse of data. Therefore, it's essential for
businesses to implement ethical AI practices and prioritise data privacy and security.
If you want to learn more about AI in marketing, the IMM offers an AI micro course that covers AI Tools for Marketing, Implementing AI in Marketing Strategies, and Ethics and AI in Marketing. The course is designed to equip marketers with the skills and knowledge needed to leverage AI in their marketing strategies and implement ethical AI practices. Follow the link to find out more: https://www.immonlinecourses.co.za/courses/aI-in-marketing-master-course
In conclusion
AI marketing and machine learning have revolutionised the way businesses approach marketing. AI tools enable marketers to optimise campaigns, create personalised experiences, and improve customer service. Implementing AI in marketing strategies requires a significant investment, but the benefits far outweigh the costs. As AI continues to evolve, businesses that leverage its power will be better equipped to deliver exceptional customer experiences and stay ahead of the competition.