AI Marketing: The Journey Begins
Going over the role of the possibilities that AI brings, it's important to go through and understand the role that AI plays in marketing. Marketing revolves around people and has since its inception. That means understanding the needs of consumers is paramount. Offering products and services that resonate with them is essential. AI is transforming this, however, and making marketing initiatives more attractive and personal.
AI algorithms are advanced enough now to understand consumer behaviour, their preferences and the trends of their purchasing, activity and engagement. By personalising the approach of marketers, it takes it to the next level and producing the right message at the right time while directing it to the right demographic just got a little bit easier.
AI in Marketing: Elevating Creativity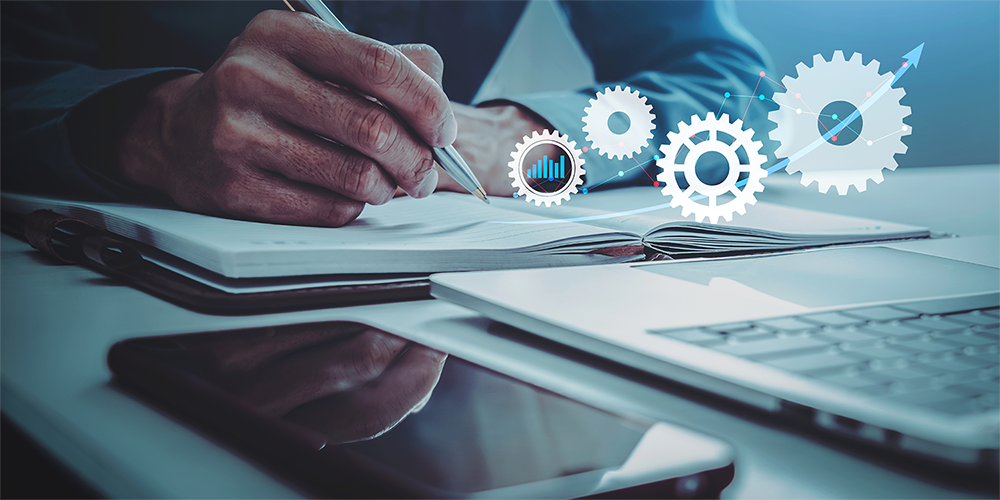 The enthralling journey begins when we witness AI's capacity to elevate creativity. It's not about replacing human creativity, but rather, enhancing it. AI can analyse vast datasets to unveil emerging trends and insights that a human marketer might not have discovered. This newfound knowledge can serve as a wellspring of inspiration for creating captivating campaigns.
Imagine a world where an AI system identifies unique patterns in consumer behaviour, inspiring marketing teams to develop innovative content and campaigns. The result is a potent mix of data-driven insights and human creativity, delivering marketing campaigns that really resonate.
Contrary to the fear of AI replacing human jobs, AI in marketing is all about the person. It's about understanding the consumer on a deeper level. With AI, we can craft marketing strategies that captivate individuals, addressing their unique needs, interests, and aspirations. The human touch remains at the core of AI Marketing.
AI Marketing: Unprecedented Growth
The charm reaches its pinnacle when we explore the impact of AI on brand growth. The ability to understand and connect with consumers on a personal level translates into increased engagement, loyalty, and ultimately, growth. Brands that harness the power of AI Marketing are poised to achieve unprecedented success.
AI can not only predict consumer behaviour, but also create highly targeted advert campaigns and optimise advertising spend. This ensures that every rand spent is well spent. It's a game-changer for all business whether they be start-ups or global giants.
Join Us at the IMM Institute Annual Conference 2023
To delve even deeper into the world of AI in marketing, we invite you to the IMM Institute Annual Conference 2023. This not-to-be-missed event will feature experts from the field, sharing their insights and experiences with AI Marketing.
By attending the IMM Institute Annual Conference this year, you will be immersed in a world that provides attendees with real-world examples and strategies that are practical. You will also have a better idea of how AI is transforming and reshaping the marketing landscape. Grasp this opportunity to network with like-minded professionals and gain a deeper understanding of AI and its potential to influence your marketing efforts to better resonate with your target audience.
Click here to learn more about the IMM Institute Annual Conference 2023.
In Conclusion
In the enchanting realm of AI in marketing, the real magic is about people. It's about understanding, connecting, and creating experiences that leave a lasting impression. AI empowers marketers to be more creative, insightful, and personalised in their approach, ultimately leading to unprecedented growth for brands.