The Influence of Social Media Marketing
Social media marketing involves harnessing various platforms to promote your brand, products, or services. The objective is to reach your target audience where they primarily spend their online time. With the right strategy, you can reap several advantages:
Enhanced Brand Visibility: Platforms like Facebook, Instagram, Twitter, and LinkedIn expose your brand to diverse audiences. By sharing content, you can increase brand recognition.
Engagement Opportunities: Social media platforms allow two-way communication with your audience. You can converse with your customers, address concerns, and foster a loyal fan base.
Website Traffic Boost: By sharing captivating content and strategically placing links, you can channel traffic to your website. More traffic equals increased chances for conversions and sales.
Navigating the Social Media Platforms
To optimise the potential of social media marketing, understanding the various platforms and their compatibility with your business is vital. Here are some of the key players:
Facebook: With over 2.8 billion monthly active users, Facebook is a social media giant. It offers a versatile platform for businesses to engage with diverse audiences through posts, videos, and ads.
Instagram: Ideal for businesses that can visually showcase their products or services, Instagram's visual appeal is captivating. Features like Instagram Stories are perfect for short-lived, engaging content.
Twitter: Known for real-time updates, Twitter is suitable for businesses aiming to stay current and share timely information. It's also a platform where trending topics can enhance visibility.
LinkedIn: LinkedIn is the ultimate hub for B2B marketing. It's a professional network, making it an excellent space to network, share industry insights, and exhibit your expertise.
Succeeding in Social Media Marketing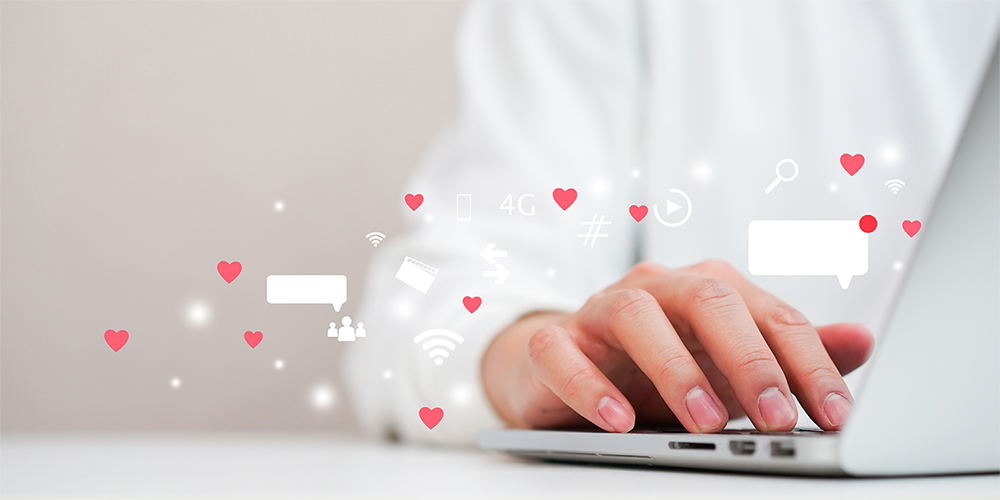 Now that you've grasped the fundamentals, let's dive into how to excel in social media marketing:
Clarify Your Objectives: Initiate your strategy by setting specific, measurable goals for your social media marketing endeavours. Whether it's more website traffic, brand awareness, or lead generation, having well-outlined aims will guide your approach.
Content Creation: Content is the essence of social media marketing. Share content that is informative, enjoyable, and pertinent to your audience. Use enticing visuals and videos to capture attention.
Consistency Matters: Consistent posting is crucial. It sustains audience engagement and keeps them informed. Create a content calendar to guarantee a steady stream of posts.
Audience Interaction: Don't treat your social media profiles as one-way communication channels. Respond to comments, messages, and participate in discussions with your followers. It demonstrates your attentiveness to their opinions.
Paid Promotion: While organic reach is crucial, discreet paid advertising on social media can significantly amplify your efforts. Utilise platforms' ad features to target specific demographics and expand your reach.
For a deeper understanding of social media marketing, consider attending the Annual IMM Marketing Conference organised by the IMM Institute. This conference serves as a platform for marketers to learn, network, and stay informed about industry trends. Explore the conference programme to discover the topics and speakers that can assist you in refining your social media marketing strategy.