The Influence of Video Marketing
Video marketing is not merely a fleeting trend; it represents a fundamental shift in how companies engage with their customers. Video content has emerged as the preferred medium for consumers to understand products and services, making it an indispensable component of any successful marketing strategy. The statistics emphasise the effectiveness of video marketing. According to HubSpot's survey, 85% of businesses are using video marketing, and an overwhelming 88% of video marketers report a positive return on investment. This highlights the significant impact of video marketing in achieving business objectives.
Why Choose Video Content?
Engagement: Videos inherently capture and retain the viewer's attention for extended periods, allowing for a deeper and lasting impression.
Storytelling: Video content provides a unique platform for storytelling. Brands can utilise it to craft narratives that resonate with their audience, fostering a stronger connection.
Demonstration: Video content effectively showcases products and services, giving potential customers a better understanding of what they are investing in.
Leveraging Video Marketing Across Platforms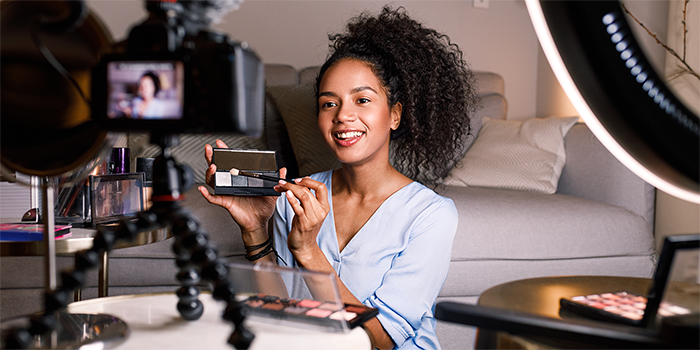 YouTube: As one of the largest search engines, YouTube is a treasure trove for video marketing. By creating informative and entertaining content, you can access a vast and diverse audience. Consistency in uploading content and engaging with the audience is key to YouTube success.
Instagram: Instagram, with features like IGTV and Instagram Stories, is a video-centric platform perfect for short, attention-grabbing content. Utilise visually appealing videos to captivate your audience.
TikTok: TikTok, the platform for short and engaging videos, is ideal for creatively presenting your brand, products, or services while engaging with a youthful and dynamic audience.
Annual IMM Marketing Conference: A Knowledge Hub
To stay updated on the latest trends in video marketing and digital advertising, consider participating in the Annual IMM Marketing Conference. This event provides a valuable opportunity to connect with industry experts and gain fresh insights into the world of marketing.
The conference covers an array of topics, including video marketing, social media advertising, content creation, and much more. Participation will equip you with knowledge and insights that can assist in refining your video marketing strategies and keeping pace with the evolving landscape.
For additional information and registration details, visit the Annual IMM Marketing Conference website.
In Conclusion
Video marketing serves as a potent tool for businesses to convey their brand narratives, display products, and effectively engage with their audience. By employing video content across platforms such as YouTube, Instagram, and TikTok, you can harness the extensive potential of video marketing to connect with your target audience and accomplish your marketing objectives.
As the marketing arena continues to evolve, staying well-informed and adapting to emerging trends is essential. The Annual IMM Marketing Conference is an invaluable resource for marketers seeking to expand their knowledge and skills. By combining the potential of video marketing with the insights gained from industry conferences, you're well on your way to achieving marketing success in the digital age.